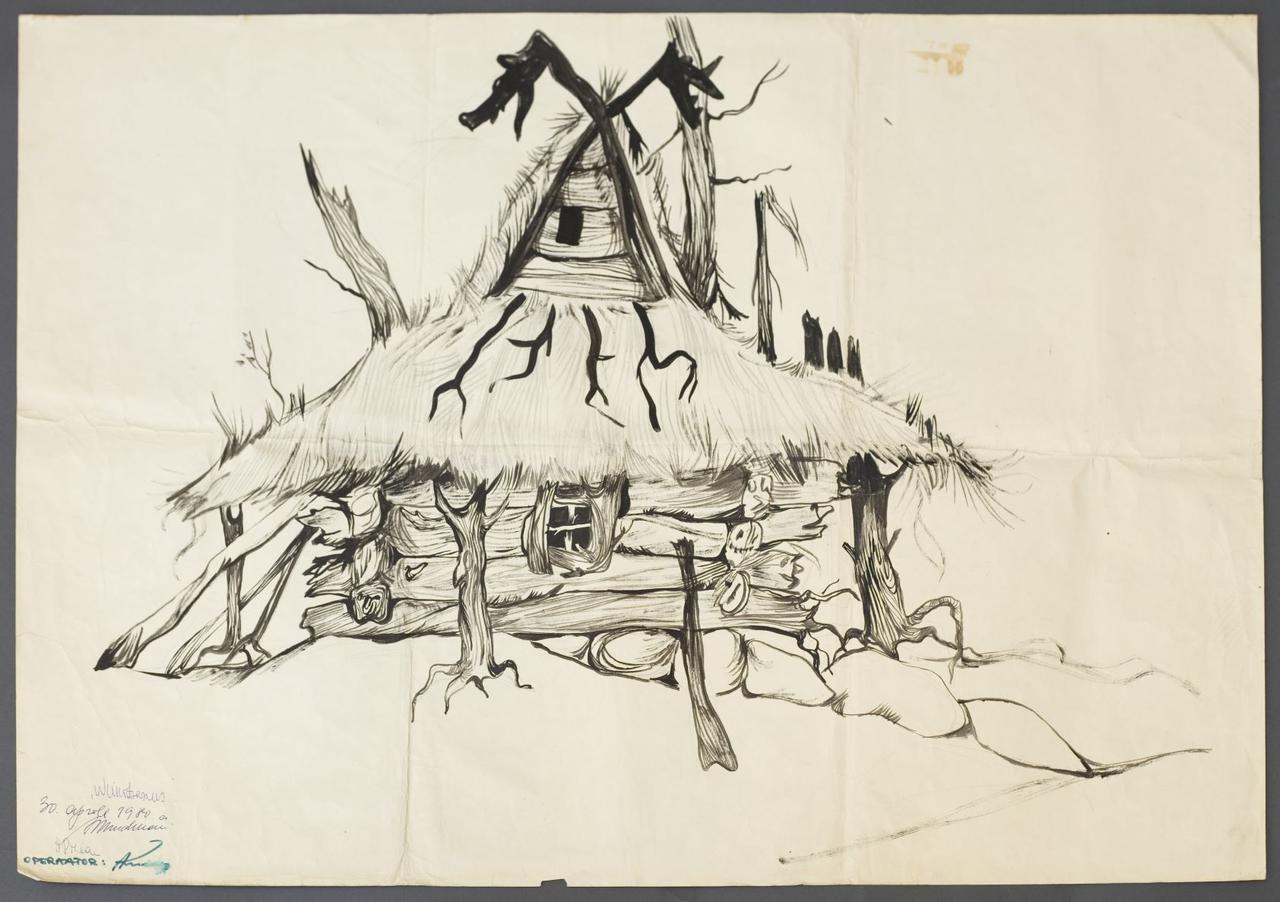 Most Estonian film directors, cinematographers and film designers have shot scenes on a farm. Yet, the story of Estonian film has not been told through farmhouses so far – and vice versa. But physical locations have left behind a visual trace evident to generations of audiences. Rural architecture, often the focal point in films, carries the most diverse range of emotions and stories. The farms seen are personal, documentary, artistic, symbolic and political. The rural architecture recorded in Estonian films can be seen as a phenomenon in itself, which continuously creates and visualises the archetype of life on Estonian farmsteads and in Estonian society in general.
For the backbone of the exhibition, we have chosen 13 well-known and beloved films spanning from 1927 to 2019. The films are accompanied by the filmmakers' memories and thoughts gathered from interviews. The exhibition shows historic photos from the shoots alongside the artists' original sketches and technical drawings. Mock-ups were made for three of the films. These locations themselves have disappeared by now: the abandoned hut from Mehed ei nuta (Men Don't Cry), the monsters' forest hut from the children's cult classic Nukitsamees (Bumpy), and Rein's heightened floor farm from November, an innovative technical solution.
Arvo Kruusement has said in an interview, "Filmmaking is more cinematic that the resulting film itself." We hope that our exhibition will change the habitual way we view films. The filmmakers' creative process and thoughts help us appreciate the importance of the artistic side of films. The exhibition draws attention to the significance of rural architecture as a separate art form in Estonian filmmaking.
The exhibition is a collaboration between the Estonian Film Museum and the Centre of Rural Architecture of the Estonian Open Air Museum.