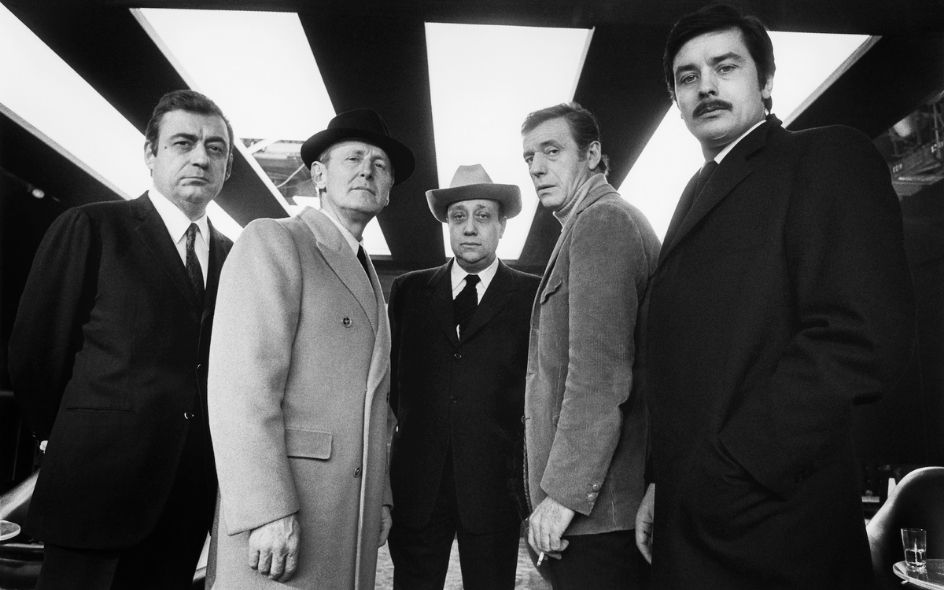 A photography exhibition featuring works by the French photographer André Perlstein, depicting popular movie stars and directors of the 1970s as well as fashion and music icons, takes the viewer behind the scenes of film sets and backstage at fashion houses. Organised by the French Institute of Estonia, the exhibition of 29 black-and-white portraits will be open to visitors at the Estonian Film Museum from 26 October 2021 until February 2022.
Perlstein is a press photographer who has always loved the world of film: and the world of film loves him, too. Film directors convinced him to stay on set (like Jean-Pierre Melville did on the set of "Le Cercle Rouge"), appreciating his eye and talent. Perlstein was able to capture extraordinary shots of actors – from Alain Delon to Yves Montand, from Isabelle Adjani to Katharine Hepburn – of whom he can tell a story with unforgettable fascination similar to the meetings themselves.
As a photographer for the magazines Le Point, L'Express and Elle, Perlstein collaborated with the top directors and actors of his youth, as well as the big names in fashion and music in France and abroad. He captured for perpetuity fashion shows by Yves Saint Laurent and Karl Lagerfeld, the musicians Miles Davis and Johnny Hallyday, the kimono-clad roguish Serge Gainsbourg, Claude Lelouch busy at work, the dignified Charlie Chaplin, the young Isabelle Adjani, Jacques Brel strolling on the beach during shooting for the film "Franz", Jean-Pierre Melville without his glasses, the philosopher Roland Barthes puffing on a cigar, Jean-Louis Trintignant driving a car...
The French Institute of Estonia has dedicated this exhibition to the 100th anniversary of diplomatic relations between Estonia and France (1921–2021).