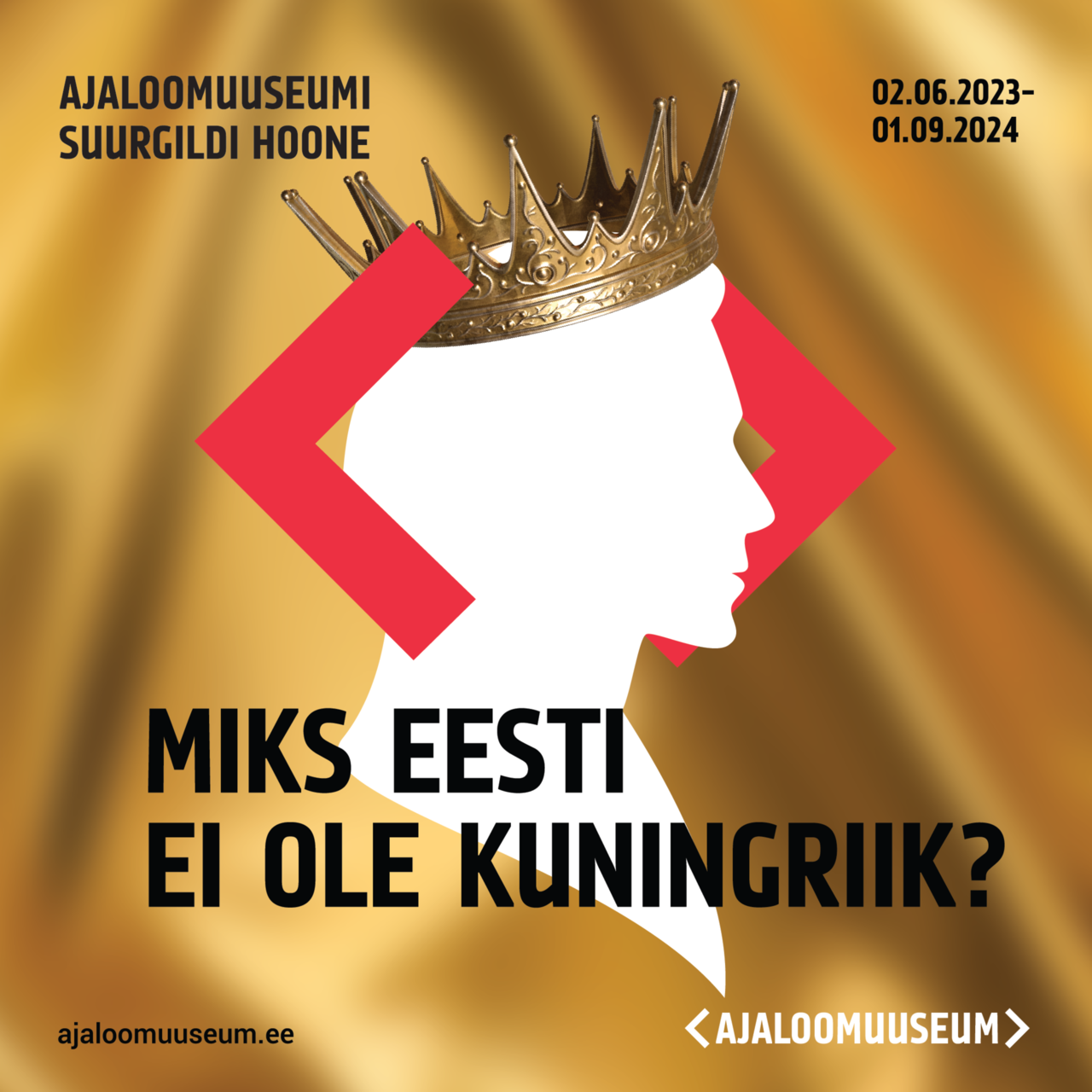 The charm of history lies in asking questions and finding answers to them. The less evidence, the more exciting it is! The identity and power relations of the society in prehistoric times have generated a lot of discussion for the past couple of decades. With the exhibition 'Why is Estonia not a kingdom?' we wish to highlight these topics again and ask how society functioned in Estonia from the latter centuries of the prehistoric times to the Saint George's Night Uprising in the Middle Ages. What went differently or similarly compared to neighbouring countries that had already established their own kingdoms or principalities?
It has been suggested that the position of a king in Estonia existed as early as in the Bronze Age (1100-500 BC). At the end of prehistoric times, the local society underwent a transition from communities led by strong chiefs to a more centralised structure. Or did they? But if they did, then who lead this undertaking? Were they locals or foreigners? Why did people pass on the idea of a king in their proverbs and place names? Would the royalist movement around the time of Estonia's re-independence have turned Estonia into a kingdom?
There tend to be more questions than answers. In order to find answers, we can use archaeological findings, which are fragmentary; old documents, which are elliptical; and chronicles, which have been written by foreigners. One important factor in history's narrative is researchers' knowledge and interpretive courage. This is why we have invited four top researchers to our exhibition – two archaeologists, a numismatist and a historian – to answer the question "Why is Estonia not a kingdom?" So, why is Estonia not a kingdom?
Team
Curators: Krista Sarv, Ivar Leimus (Estonian History Museum), Marika Mägi (Tallinn University), Marge Konsa (University of Tartu), Mihkel Mäesalu (University of Tartu) and Tõnno Jonuks (Estonian Literary Museum)
Architectural design: Anne Määrmann, Kristi Prinzmann (Bob & DokoDoko)
Language editor: Hille Saluäär
Graphic design: Martin Veisman (Design Studio Ruum 414)
Animation: Exporabbit
Preparation and installation of exhibits: Theodora Kormpaki and Liisu Ristal (Estonian History Museum), Villu Plink
Construction of exhibition: Koit Annus and Riho Ints (Estonian History Museum), Allan Ranne (AR Sisustus)
Project manager: Marje Jürgenson (Estonian History Museum)
Marketing and communication: Helene Tedre, Krista Arro and Margus Sass (Estonian History Museum)
Educational programme: Galina Zaitseva (Estonian History Museum)
Video producer: Kristjan Madalvee
Video operator: Rain Nirgi
Lighting: LEDiMEISTER
Translation: Refiner Translations and Luisa Translation Agency
Prop maker: Lea Ojam and SenuaStudio
Printing: Ahti Vuks (Digiprint)
We wish to thank: Cultural Endowment of Estonia, Riigi Kinnisvara, Tallinn University's Archaeological Research Collection, SA Saaremaa Muuseum and National Heritage Board
Meediakajastused:
Photo gallery of the opening of the exhibition (photographer Vahur Lõhmus)
Õhtulehe gallery (photographer Teet Malsroos)