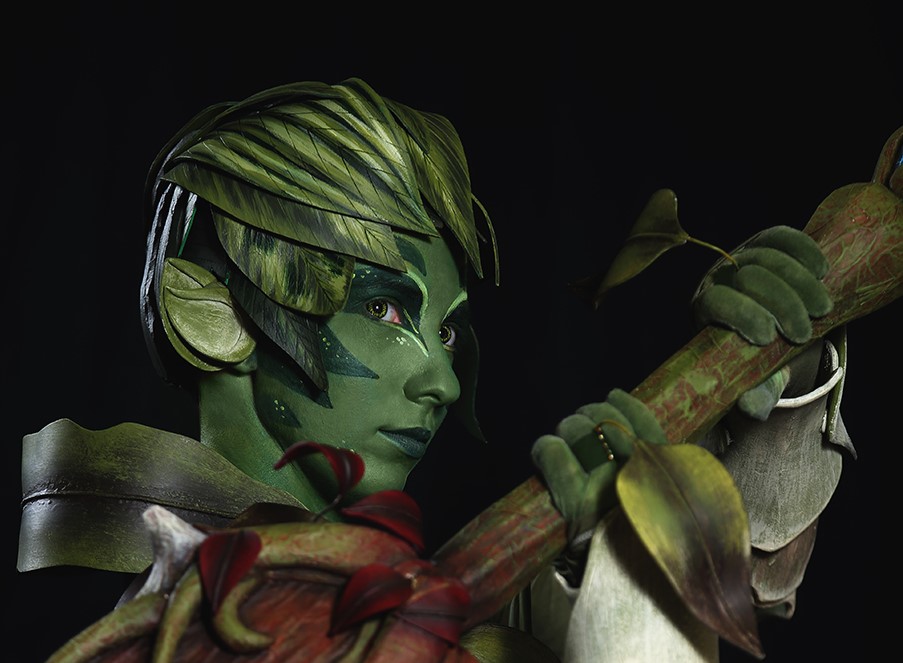 The virtual opening of the exhibition will be held on 18th of May at 19.00 on our Youtube channel followed by a "Cosplay ABC" workshop. The event is in Estonian. A short English overview will be given for the opening.
The exhibition "Life is a costume play! Cosplay in Estonia" will be opened in Film Museum in May 2020.
The term 'cosplay' is an abbreviation of the words 'costume' and 'play'. Cosplay is not just dressing up in a costume, but rather portraying and mimicking a character. People dress up as their favourite characters from films, TV shows, computer games, comic books, anime, manga.
This exhibition brings together Estonian cosplayers of different backgrounds, who have cosplayed as a hobby for several years. They have performed at AniMatsuri in Tartu, and JAFF, MängudeÖÖ and HyperTown in Tallinn. Some of them have represented Estonia in the EuroCosplay competition.
Cosplayers participating in the exhibition: Anne Männik alias Annyu, Elisa Kipper alias SaareTiiger, Galina Zaitseva alias Vega, Jana Motovilova alias n1cemonday, Julia Dolženkova alias Effimiya, Kadri Umbleja alias Iardacil, Kai Ilves alias Kaichyuu, Katrin Pent alias Kayt Black, Lilia Tünts alias Gen, Stefani Altma alias Shep.
Curator:
Galina Zaitseva
Artist:
Marion Undusk
Graphic design:
Marja-Liisa Plats
Editor:
Hille Saluäär
Translation:
Re:finer
Team:
Maria Mang, Cäroly Anton, Annely Kaldoja, Toomas Uljas, Johann Põldra
Photographer:
Vahur Lõhmus
Manager:
Laura Kipper


Kostüüm arvutimängust Guild Wars 2, cosplayer Galina Zaitseva. Fotograaf: Kirill Dogadajev photography