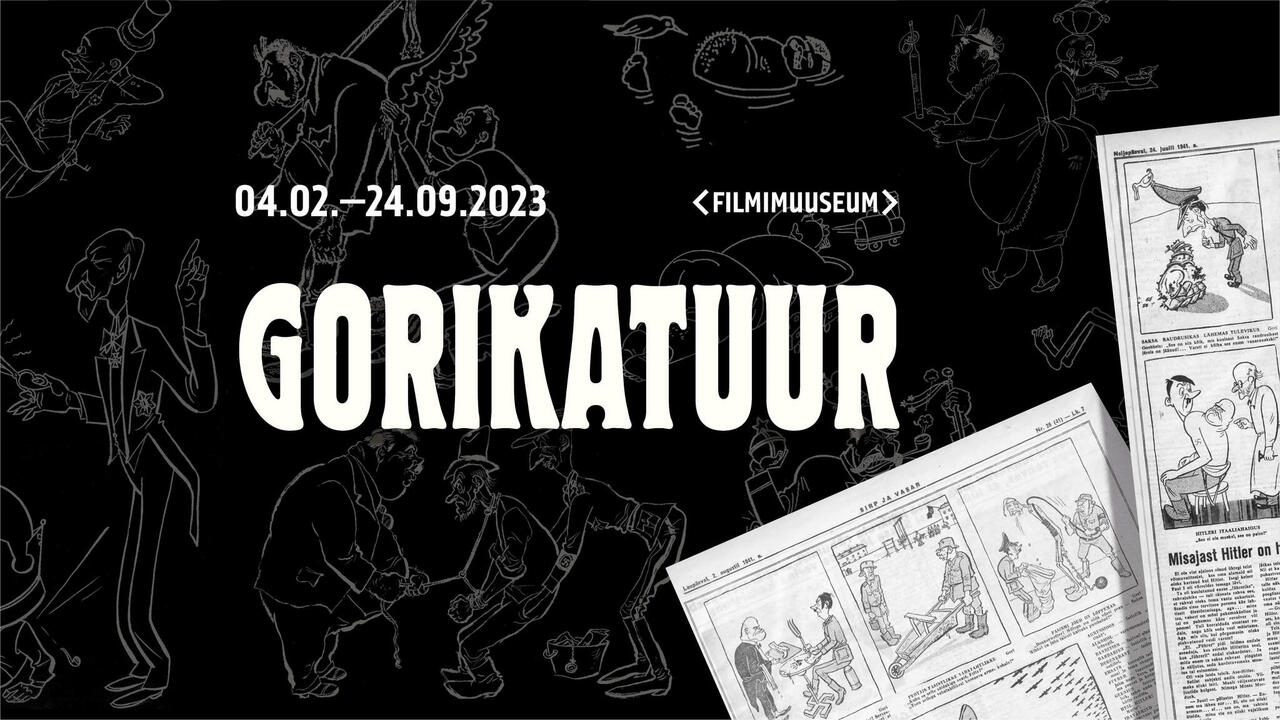 The exhibition "Goricature" ("Gorikatuur") at the Film Museum is a comprehensive display of the work of Estonia's most prolific caricaturist, Vello Agori or Gori (1894–1944), from different stages of his life.
Gori's work made him a household name in the Republic of Estonia. He was extremely prolific. In addition to his everyday caricatures, over the course of his life he also managed to make vignettes, paintings, cartoons, illustrations and featured in local and international exhibitions. His ironic and somewhat sarcastic style of depiction reveals hidden aspects of the Republic of Estonia of the time. And although Gori thought of himself as more of a journalist, he was actually one of the highest-paid artists of his time.
The exhibition will include pictures from Gori's personal sketchbooks never before shown to the public from the graphics collection of the Estonian Art Museum. Gori's work can be viewed in parallel with pivotal events in the life of Estonia, which affected not only thousands of other Estonians but also Gori's own tragic fate.
The exhibition has been put together alongside the production of the documentary film "Gori the Caricaturist" ("Gorikaturist") (director Raimo Jõerand). Film clips and extended interviews can also be viewed as part of the exhibition.
The exhibition "Goricature" ("Gorikatuur") is open in the temporary exhibition hall of the Film Museum from 4 February to 24 September 2023.
Curator:
Raimo Jõerand

Consultants:
Krista Sarv, Sten Kauber

Graphic and architectural design: Exporabbit
Project manager: Marje Jürgenson